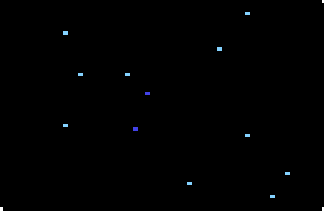 The PSI 5 Trading Company cooperated with the following Terra companies to release their adventures, in 1985-1986:
Accolade - Original release. Accolade was bought by Infogrames in 1999, which rebranded to Atari in 2009
U.S. Gold - European distribution. U.S. Gold became part of Eidos in 1996, which again became part of Square Enix in 2009
American Action AB - Swedish licensing.
SoftExpress - Swedish distribution.
Ozi Soft - Australian distribution. Ozi Soft became part of Infogrames in 2002.
Aackosoft - Dutch distribution.
Olivetti Prodest - Italian Distribution
Canvas - Amstrad & Spectrum ports. Went bust shortly after releasing Psi 5.
Distinctive Software, Inc. - PC port. DSI was bought by Electronic Arts in the 1990s.
Compulogical - Spanish version.
Chromagraphics - Package design Europe.
Galarneau & Sinn, Ltd. - Package design USA. Still in the design business to this day, and still doing game boxes for Accolade!